Oct 9, 2017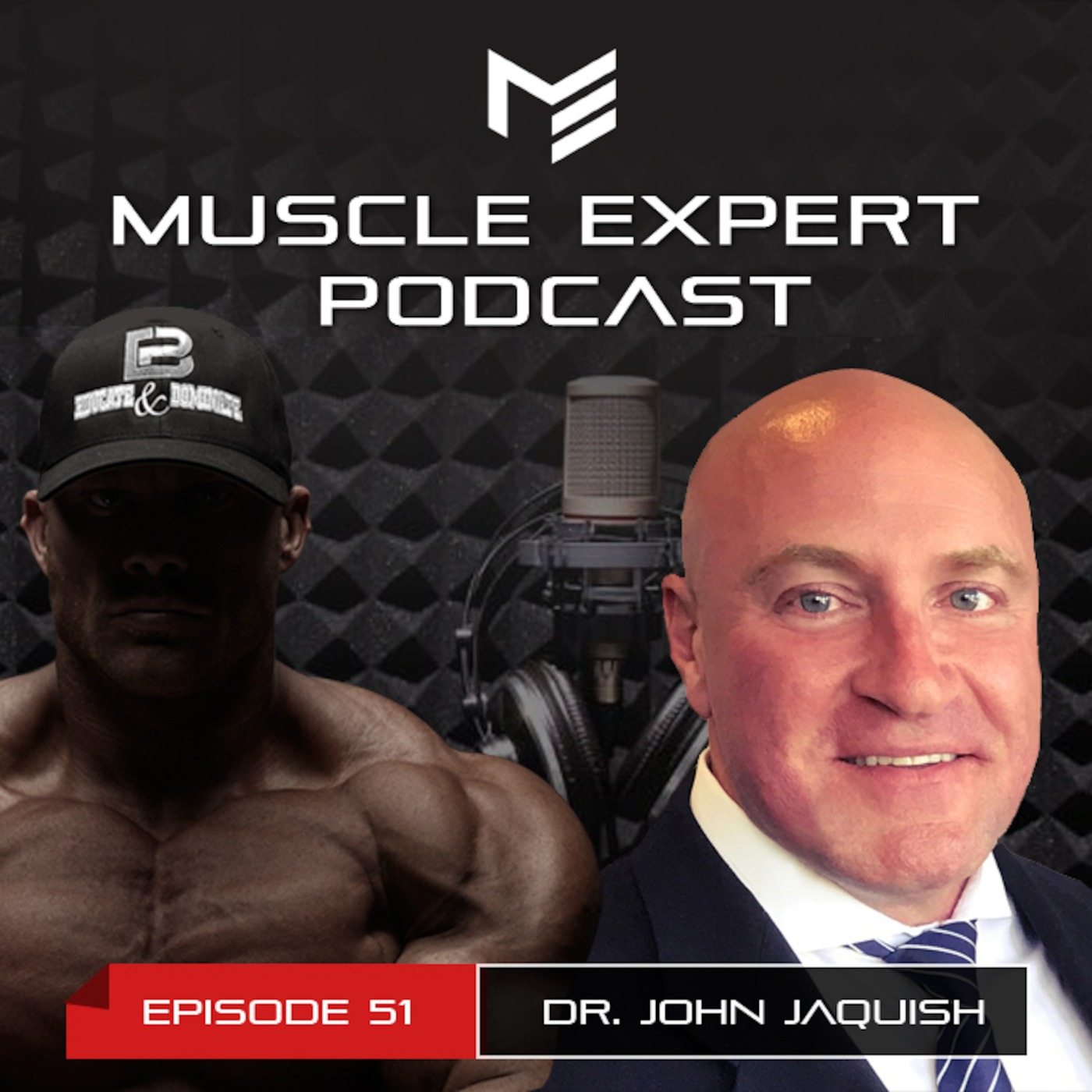 Joining Ben on the podcast today is author, inventor and scientist Dr. John Jaquish. Dr Jaquish and Ben discuss in detail some of the new, cutting edge technologies Dr. Jaquish has developed that are shifting the way people build muscle, trigger more endogenous growth hormone production and stimulate greater bone density.
Be sure to listen to the end to get the full details on how YOU could receive a free pass to an upcoming Mi40 camp!
Topics Discussed:
⇾ The little known limiting factor behind faster muscle growth.
⇾ Cortisol, fat loss and cardio. The two things to master for a muscular, lean and healthy physique.
⇾ Ronnie Coleman and Bpak's Vegan days.
⇾ Variable resistance throughout the range of motion.
⇾ The secret behind what Louie Simmons called "getting pasted sticking points"
This podcast is brought to you by Prime Fitness USA, bringing you the most innovative strength training equipment using their patented SmartStrength technology.
This podcast is brought to you by ATP Labs! For cutting edge supplementation with a purpose, checkout ATP Labs.

Love the podcast? Leave a review in iTunes!
Who would you like Ben to interview? Tell us here!
THE DISCOUNT CODE FOR 15% OFF the X3 Bar!
Bpak
Exact training videos from Dr. John Jaquish will be posted on the Muscle Expert Facebook Page Soon!
Time Stamps:
6:35 - The life changing news that shifted Dr. John trajectory forever.

10:10 - Bone compression and the minimum dose response to trigger bone growth in the hip.

17:40 - The side benefits of loading bones to trigger growth and how to implement it. Pre or post workout?

20:00 - Dense muscle and myofibrillar muscle growth.

21:05 - The Osteostrong Bone Density Protocol.

23:00 - The key nutrients for accelerating bone density.

24:00 - Reversing Osteoporosis.

30:50 - Where your 7x stronger and 7x the capabilities. The need for variable resistance.

32:40 - What Louie Simmons used to get past sticking points and knew that made his lifters so successful.

41:10 - Why sprinters have higher growth hormone levels.

44:30 - IFBB pros and bosu ball squats?

52:30 - Cortisol, fat loss and cardio. The key to building muscular lean and healthy physique.

55:46 - The growth hormone and neurological benefits from instability training.
Resources Mentioned
Follow the Dr John Jaquish
[/fusion_text][/fusion_builder_column][/fusion_builder_row][/fusion_builder_container]