Oct 18, 2017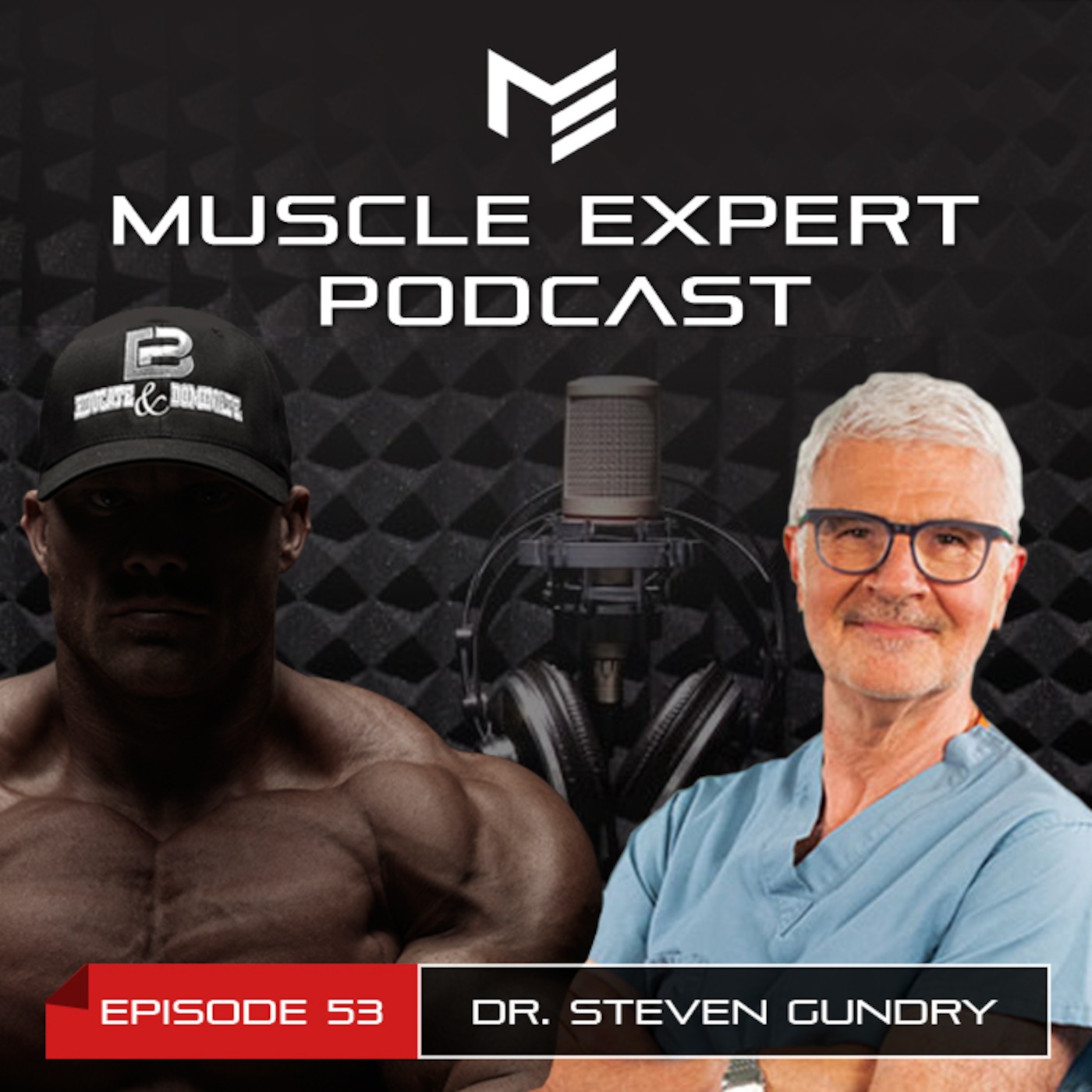 Today's show is going to massively shift you're thinking about the common advice given in the fitness industry about just eating "whole foods" and what a "healthy diet" really is.
Our guest today is best selling author, Director, and Founder of the International Heart & Lung Institute as well as the Center for Restorative Medicine, Dr. Steven Gundry.
His latest book The Plant Paradox breaks down the hidden dangers of healthy foods, how to fix your gut, what foods to eliminate from your diet today and more.
Topics Discussed:
⇾ What should never come across your mouth to optimize your gut health.
⇾ The "antibiotic free" lie in the U.S.
⇾ The antibody that 94% of us are carrying around.
⇾ The two best types of grains to avoid lectins
Time Stamps:
4:00 - Dr. Gundry's "Big Ed" story and Dr. Gundry's Yale thesis.
9:30 - Inflammatory cytokines and the plant defense system.
14:20 - The Blue Zone Theory
15:01 - Purple potatoes and The Okanagan Diet.
16:40 - The scientific mechanism behind lectins, gluten, sticky proteins and more.
18:37 - Zonulin, white blood cells, and lectins
21:59 - Curing vitiligo, anti-inflammatory foods.
25:33 - Brain health and lectins
30:00 - Are all lectins the same? Celiac disease and more.
31:30 - Your family history, genetics, and lectins. Anxiety and depression its correlation to lectins
34:40 - Understanding and optimizing the microbiome with food.
36:39 - What human were NOT made to eat. Destroying lectins with acid,
38:20 - High lectins contain foods. Casein A1
40:20 - The antibody that 94% of us are carrying around.
43:10 - The "antibiotic free" lie.
43:50 - Roundup, glyphosate, and canola.
45:20 - Vitamin D and repair your gut.
47:17 - Olivie oil, leaves and millet.
51:00 - Rosemary, anchovies, wine, and living over 100.
This podcast is brought to you by Prime Fitness USA, bringing you the most innovative strength training equipment using their patented SmartStrength technology.
This podcast made possible by ATP Lab! For cutting-edge supplementation with a purpose, check out ATP Labs.
This podcast is brought to you by Gasp! Top notch quality training wear, Muscle Expert approved training gear!
Get 10% off when you use the discount code BEN10 at checkout at Gasp Online Today!
Subscribe on iTunes, TuneIn, or Stitcher Radio!
Love the podcast? Leave a review in iTunes!
Who would you like Ben to interview? Tell us here!
Resources Mentioned
⇾ Dr. Gundry's Diet Resolution
⇾ The Plant Paradox
⇾ The Botany of Desire
⇾ The Hidden Life of Trees
Follow Dr. Steven Gundry