Dec 4, 2017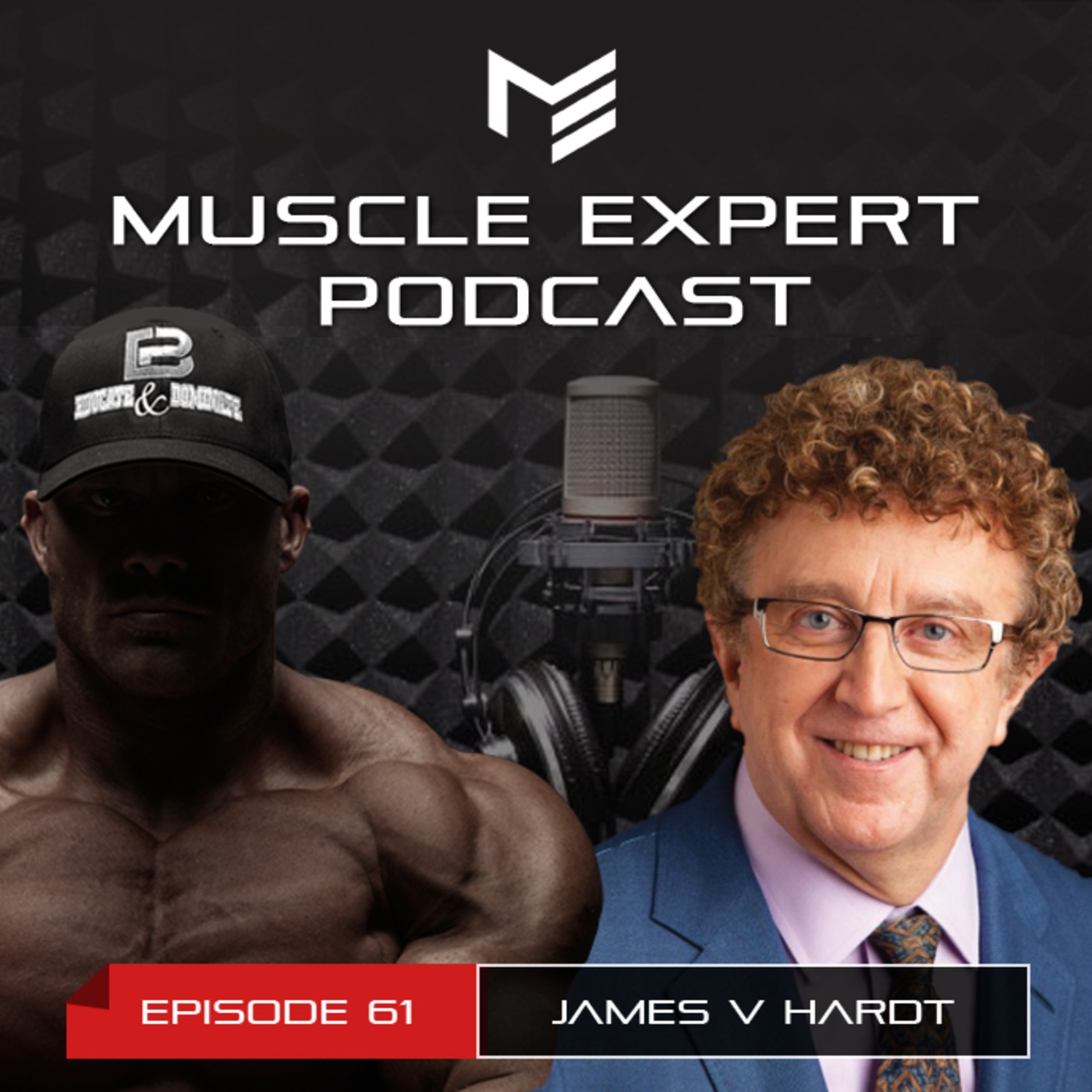 Physicist, psychologist, and psychophysiologist, with over forty years of research and clinical practice in neurofeedback brainwave enhancement, Dr. James V Hardt talks with Ben today on how we can use a 7 Day brain training program to learn how to control our brainwaves.
Dr. Hardt, is the President and founder of Biocybernaut Institute, Inc. He holds a B.S. in Physics from Carnegie Institute of Technology, and an M.S. and Ph.D. in Psychology from Carnegie-Mellon University and he has done post-doctoral training in Psychophysiology at the Langley Porter Psychiatric Institute at the University of California at San Francisco.
Dr. Hardt has authored or co-authored more than 60 papers and professional presentations. He has authored, co-authored or has pending over 30 patents for the core technology, headset, training methodology and brain-centered portion of virtual reality applications. He has dedicated his life to the research and development surrounding brainwave training.
Show Notes and Transcripts here!
http://www.benpakulski.com/podcasts/drhardt/
Subscribe to iTunes, TuneIn, or Stitcher Radio!
Love the podcast? Leave a review on iTunes!
Who would you like Ben to interview? Tell us here!
Key Highlights
⇾ Alpha brain waves during athletic competition, how athletes can achieve peak performance in their sport
⇾ The secret behind Thomas Edison's 1000+ patents.
⇾ Curing attention deficit disorder in children which brainwave training.
⇾ Why the Green Berets use alpha training


Time Stamps:
2:37 What is neurofeedback? The discovery of alpha waves.
4:00 Stop operating low productivity mode.
5:11 Achieving the benefits of 40 years of Zen meditation in 1 week with neurofeedback.
12:44 Green Berets using alpha training.
15:14 Children using neurofeedback for curing ADD.
18:45 Using alpha training to calm an overactive limbic system.
22:00 Children stuck in theta.
23:00 The brainwaves states explained, why you need more delta sleep.
24:48 Waking states of delta.
25:00 The characteristics theta brainwaves. Mystical theta and drowsy theta brainwaves.
26:30 The akashic records and the secret behind Thomas Edison's 1000+ patents.
34:01 Microdosing for achieving experience different brain waves.
35:40 Is alpha training better than acid?
39:30 Alpha brain waves during athletic competition, how athletes can achieve peak performance in their sport
43:43 Canadian aboriginals, PTSD, and neurofeedback training.
54:30 Breathing exercises to do at home increase your intelligence and alpha waves.
56:40 Mastering your deepest desire.
57:32 Foods your probably eating that decrease alpha waves.
Resources Mentioned
Follow Dr. Hardt
This podcast is brought to you by Prime Fitness USA, bringing you the most innovative strength training equipment using their patented SmartStrength technology.
This podcast is brought to you by ATP Lab! For cutting-edge supplementation with a purpose, check out ATP Labs.
This podcast is made possible by Gasp! Top notch quality training wear, Muscle Expert approved training gear!
Get 10% off when you use the discount code BEN10 at checkout at Gasp Online Today!